They are digging trenches and laying plumbing. From the back yard.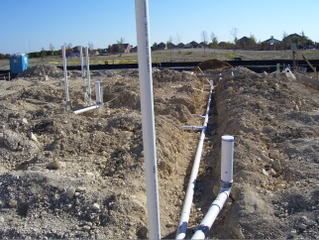 From the back yard. My truck is in front of what will be my neighbor's house.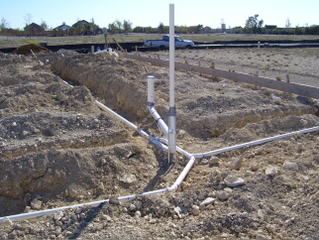 From the back yard, looking toward the street corner. It's a big yard.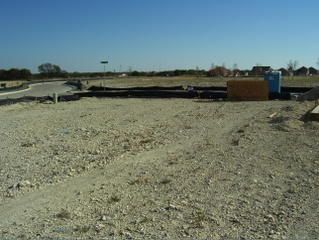 They just got the last permit from the city so they can get this inspected. They should pour in a couple of weeks, if not sooner. They started a house across from where we are staying right after we moved and it just looks ready to sell. It took three months from the time they started moving dirt. We are told four months and this sounds right.