When my wife's family moved to Texas last year they bought her youngest sister a house for her future. She spends most of her time with her family in the big house they bought for the oldest sister and the parents so when we moved out here she moved in with the family so we could stay here while our home was built. We had been planning to rent a place so this was very nice for us. We have not unpacked much of our things as we will be moving soon. It does make things a bit crowded.
Double furniture in the living room.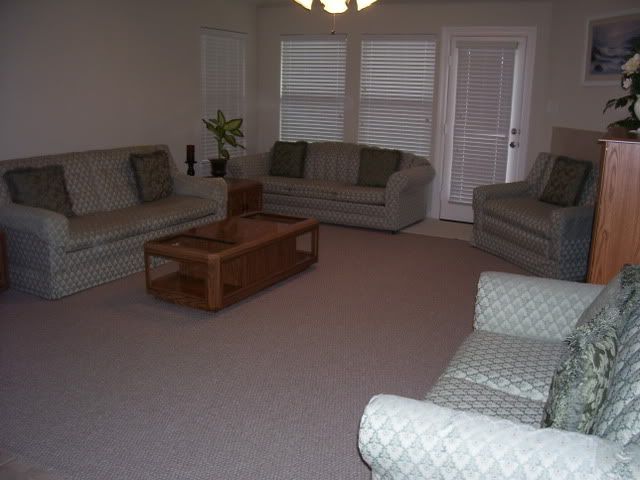 Boxes in the dining room.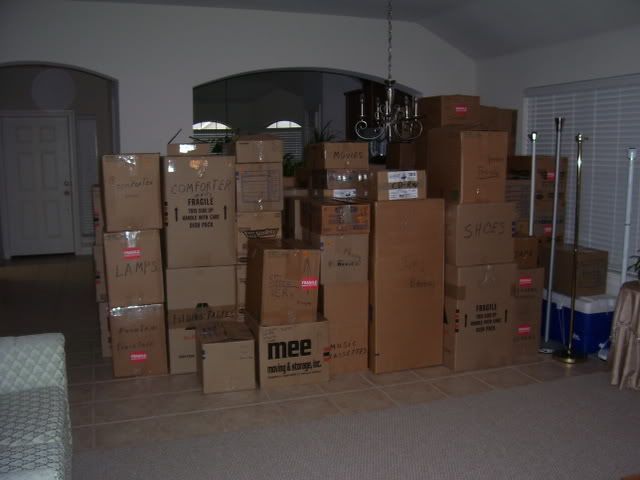 And of course the garage is half full of "stuff".
We are grateful for the comfort we have but it will be nice to unpack everything.