The development, with our lot marked. To the right is a golf course.
The three car garage required a wider lot. You can see it is much larger than the standard lot.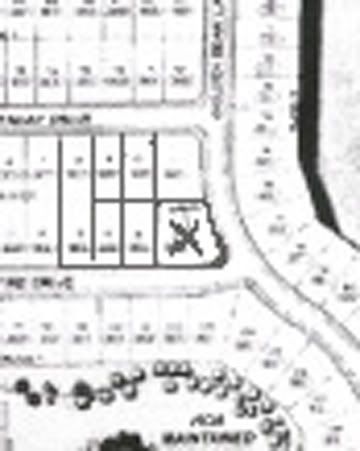 The house will be right up against the left edge of the lot.
We are having the builder put 3' concrete walkway down both sides of the house with two gates. The concrete across the back will be 8' wide. The driveway is three cars wide. The concrete is important as the soil has a lot of clay and is very sticky and stays wet.