There were a couple of mistakes in the house. I called yesterday afternoon to let them know and they already fixed them. I'm impressed.
The window by the front door was supposed to be deleted but it was installed. They have already fixed it.
Yesterday.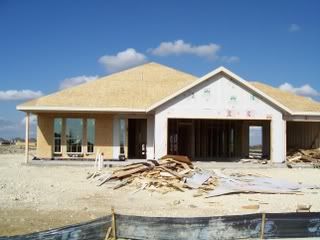 Today.
There was not enough room between the wall and the window in the master bath for the six foot shower. I told them we would accept a five foot shower but they moved the window. Wow!
Yesterday.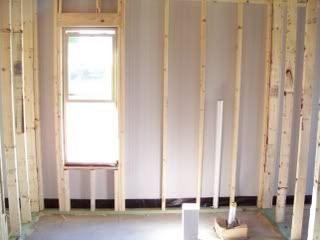 Today.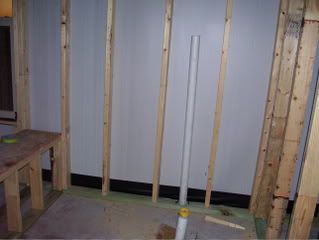 A couple of inside doors were not the correct size but they have already fixed those. The man in charge of construction is very impressive. I have a good feeling!
The back of the house showing all the window space. The center section will be a sliding glass door. (I couldn't upload this yesterday)
.