From the back, showing the door from the garage to the backyard
The east side, looking west. What look like two door frames are the windows in the second and third bedrooms.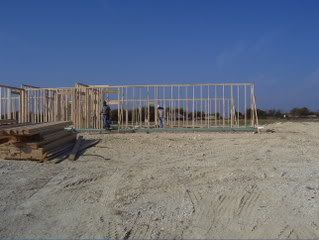 From the garage, showing the door to the utility room. The second bathroom is to the left of it.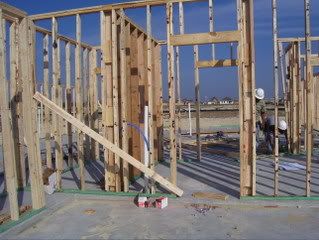 The large opening is for the double window in the dining room. The smaller one to the right is the window in the master bathroom.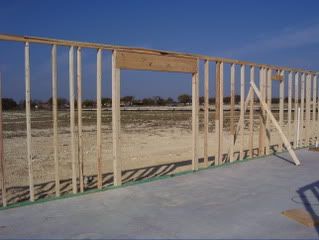 Three guys.