The bricks are almost done. They might have finished this weekend but ran out of sand. Some of the sand was taken earlier this week to finish a nearby house and it was not replaced yet. I am surprised how fast the brick went up, particularly as the workers told Elena the boss had told them to take extra care. The light colored bricks that Elena picked tend to show any unevenness in the bricklaying to a greater degree than the darker bricks, plus he said this house was "special" and he wanted it to look very good. Elena took them snacks and cokes Saturday and had a chance to talk to them about where they had come from, etc. They all spoke Spanish and Elena has commented that almost all of the people in the different crews have been very polite and nice to her. She is happy with the brickwork and the stone so I am sure they will pass anyone else's
standards.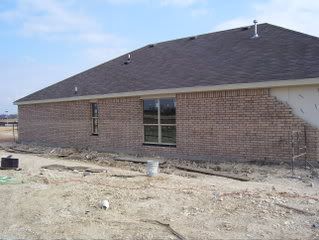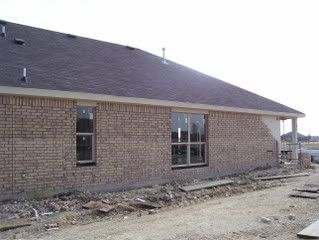 The back patio and back wall were finished this day.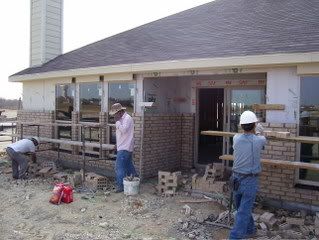 The stonework is this high and will be brick above. They could do no more for lack of sand (for the mortar).